Who inspires our debates about a marriage?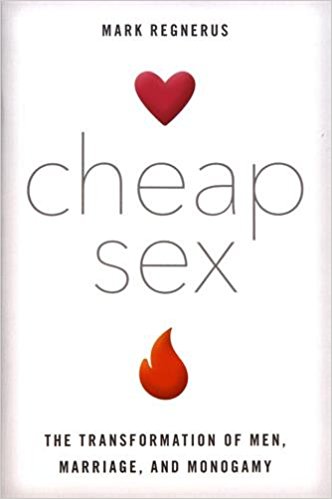 Mark Regnerus
A great inspiration for this topic is sociologist Mark Regnerus and his book "Cheap Sex: The Transformation of Men, Marriage, and Monogamy".
Cheap Sex takes readers on a tour of the mating market, highlighting young adults' frustrating returns on their relational investments and their failure to link future goals like marriage with how they navigate current relationships. From large nationally-representative surveys and 100 in-person interviews, a story emerges of social change, technological breakthroughs, and unintended consequences. Men and women have not fundamentally changed, but their unions have, and the emergence of "cheap sex" serves men's interests far more than women's.
Jordan Peterson
Dr. Peterson has appeared on many popular podcasts and shows, including the Joe Rogan Experience (#877, #958, #1006), The Rubin Report (12 Rules for Life: An Antidote to Chaos, Free Speech, Psychology, Gender Pronouns), H3H3 (#37), and many more. He is currently working on a new book, tentatively titled 12 More Rules for Life: Beyond Mere Order, slated for publication in early 2020, and starting a company devoted to producing a universal online adaptive education system.
Prednášky opierame aj o vlastný prieskum (pomocou anonymného dotazníka), ktorý sa ľudí pýta na ich skúsenosti zo života v manželstve.
Na dotazník doteraz odpovedalo viac ako 200 ľudí, ktorí buď žijú, alebo žili v manželstve. Výsledky môžte vidieť TU.
Jedna z najzaujímavejších štatistík je, že napriek tomu že zhruba polovica párov si prešla ťažkou manželskou krízou (s hlbokým narušením dôvery a intimity), 80% z nich dnes hodnotí krízu pozitívne, pretože sa nielen z nej pár dokázal poučiť, ale samotné prekonanie krízy ich ešte väčšmi zblížilo.
Who inspires our debates about pornography?
Gail Dines
pubished her new documentary, Pornland: How the Porn Business has Hijacked our Sexuality, produced by Media Education Foundation is available for purchase or streaming.
In this multimedia presentation based on her acclaimed book, leading anti-porn feminist and scholar Gail Dines argues that the dominant images and stories disseminated by the multibillion-dollar pornography industry  promotes and legitimizes a gender system that undermines equality and encourages violence against women.
"If you think you know what pornography is — a fantasy, a joke, perhaps gross but ultimately harmless, something that's 'always been with us' — think again. Pornland is a stunning documentary, solid in its facts about what porn is now, unflinching in its presentation of them, yet restrained in its tone.  Women, men, parents — ignore this brilliant film at your peril."
– Robin Morgan | Author, activist, and internationally renowned speaker
"Dines understands both the economics and cultural power of the pornography industry perhaps better than anyone ever has."
– Jackson Katz | Author of The Macho Paradox: Why Some Men Hurt Women and How All Men Can Help
Ran Gavrieli
lectures about emotionally and physically safe sex, focusing on the prevention of sexual violence and the emotional damage of pornography.
Ran Is an entrepreneur, sexual health expert, a renowned activist, scholar of sex education and the founder of ELSE by Ran Gavrieli, he promotes an understanding and appreciation of the importance of equality between all sexes and genders.
Gary Wilson
founder of the popular website Your Brain On Porn. Gary's mission differs a bit from that of the prototypical anti-porn crusader. His message is neither religious (he is an atheist) nor is he for the outright banning of pornography. He simply wishes to provide information that elucidates the addictive nature and possible side effects adult-content that we seldom hear about.
A current, ever-growing database dedicated to the research on the harmful effects of pornography.
Truth about Porn exists to equip the public with up-to-date research surrounding the harmful effects of pornography. Many myths and misunderstandings surround this controversial topic, and the goal of this resources is to help individuals gather accurate information.
It's aim is to make the wider public aware of the ever-growing body of research studies being done on pornography by experts in neuroscience, addiction behaviors, couple relationships, mental health outcomes, and other areas of impact.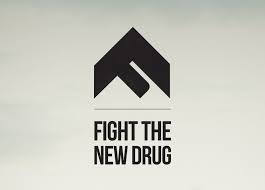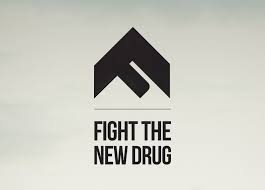 is a non-religious and non-legislative organization that exists to provide individuals the opportunity to make an informed decision regarding pornography by raising awareness on its harmful effects using only science, facts, and personal accounts.
Who inspires our debates about unplanned pregnancy?
Middle Ground – debate series by Jubilee
Jubilee Media exists to create a movement of changemakers for human good. They create shareable human-centric videos that bridge people together, challenge conventional thinking, and inspire love.
Scott Klusendorf
is the founder and president of Life Training Institute (LTI), which was established in 2004 to challenge and equip pro-life advocates to persuasively defend their views in the public square.
Scott travels throughout the United States, Canada and Europe training groups of people to engage the conversation about abortion. He contends that the pro-life message can compete in the marketplace of ideas if properly understood and articulated.
Stephany Gray
Stephanie Gray is a seasoned and international speaker who began presenting at the age of 18. She has given over 800 pro-life presentations across North America as well as in the United Kingdom, Ireland, Austria, Latvia, Guatemala, and Costa Rica. She has spoken at many post-secondary institutions such as Yale University, George Washington University, and the University of Sussex in England.
CHOICE42 is pro-woman, pro-baby, and pro-life. It's main objectives are to create awareness about the humanity of pre-born children, and to provide support to women who are facing unplanned pregnancy or dealing with post-abortion problems. CHOICE42 encourages women to be fully educated about their options and to realize that though it is their choice, they are making a choice for two.